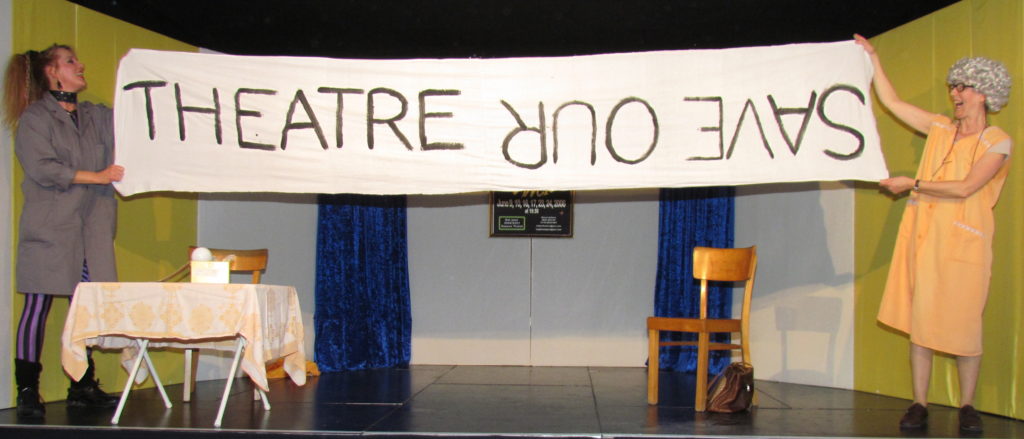 Dear Friends of the Theatre,
The past two years left their mark and have sadly made a huge hole in our finances even though everyone involved, be it onstage or behind the scenes, works as a volunteer. We also always do our best to cut costs by borrowing props and costumes as far as possible. However, for the first time in the 64-year history of the Keller Theatre, we are now having to turn to you for financial support.
Our last production, The Secret Lives of Henry & Alice by David Tristram in September 2021, was able to cover our running costs on account of its great success. The plays prepared with great commitment and optimism have had to be shelved, waiting to be brought back to life.
What would Giessen be without the Keller? Can't we all recall at least one anecdote, some amusing experience or a happy evening enjoyed in company at one of the events at our "little home"? Giessen's cultural landscape would be all the poorer for losing this great little theatre.
To prevent the worst and to ensure we can entertain you again soon, please make a donation. Even the smallest amount is of invaluable help to us and will support every area of our work. Do not hesitate to contact us if you have any queries.
For donations over € 300 *) we can give you a receipt.
Thank you!
Kind regards and best wishes,
friends of the Keller Theatre e.V.
*) As of this year, a donation receipt is no longer required for amounts up to € 300. Proof of payment (statement of account,, print-out for online banking) is all that the German Finanzamt requires for tax exemption.